Keith Bruno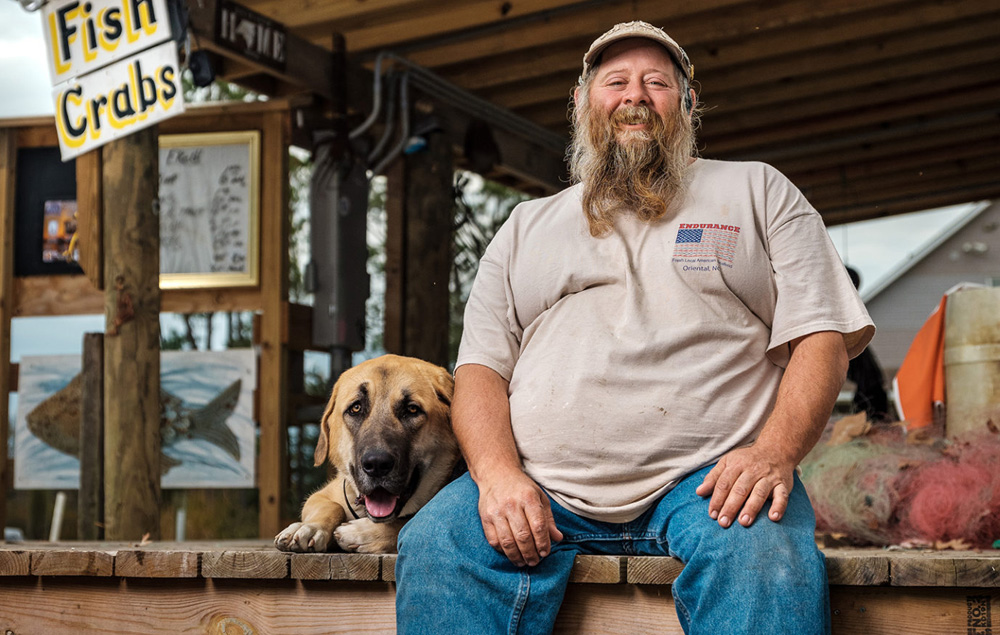 Type of fishing: Flounder, speckled trout, other fin fish, blue crab, oysters, shrimp. Netting, trapping, dredging, dragging. With constant new regulations on each species, a person must be diverse or risk going out of business.
How did you get started in fishing? My father was a fisherman.
What is your fondest/best/proudest memory of fishing? At the age of 13 and 15, [my sons] came home with 2,500 mullet caught in a net they worked on building themselves after school every day for a month. [They were] working out of a skiff that once belonged to my father. It was late, dark, and they got it done. The brightest light in Eastern North Carolina that night was my happiness and pride beaming through the darkness!
What is your favorite thing about the fishing community? Fishermen are a competitive bunch. Some might see it as working against each other. I can tell you without a doubt that when one of us is in trouble the community comes to help. Whether it's storms of Mother Nature or storms of man, the community shows up for each other.
What is the biggest misconception about the commercial fishing industry? A common phrase that I hear is "raping the resource." Not only is it a misuse of the word, but it's simply untrue.
What is your favorite seafood dish? Can you share the recipe? When I was lobster fishing, I use to crave blue crab and shrimp. Now that I catch blue crab and shrimp, it's a lobster I crave. It's hard to beat flounder stuffed with crab meat. Basically, make your favorite crab cake mix and roll it up in a flounder fillet. Bake it till the flounder is done and serve with a bit of hollandaise sauce.