Chrissy - Always NC Fresh
Christina Fulcher-Cahoon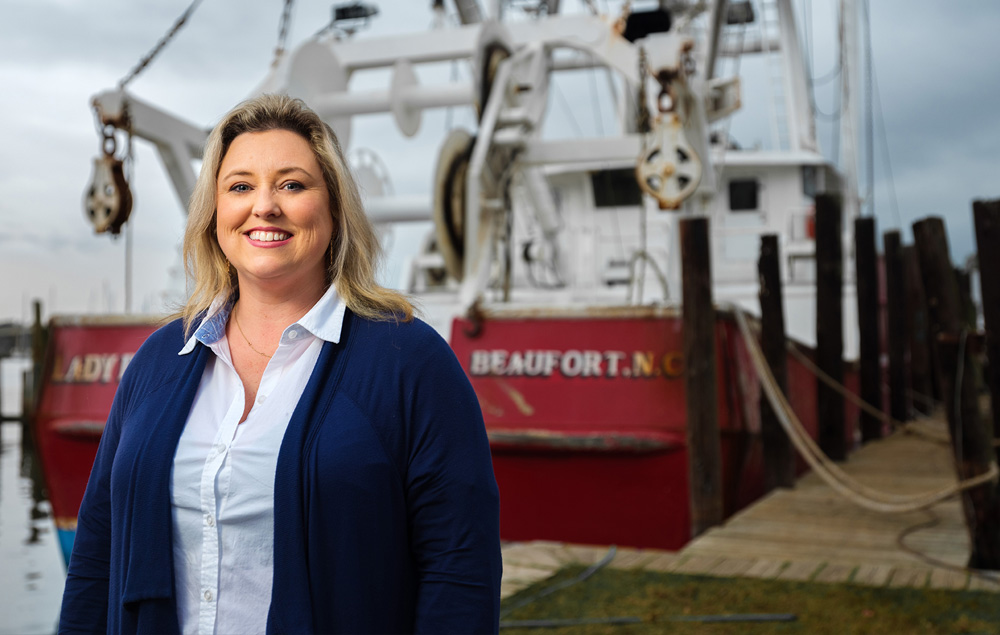 Type of fishing: Crab, shrimp, flounder, other varieties of fish.
How did you get started in fishing? It's a family thing - third generation.
What is your fondest/best/proudest memory of fishing? When my dad carried my brother and I shrimping the first time. He was explaining to us about watching out for the shrimp points when grading. As soon as he did, he stuck his hand in and found one! He turned and said, "See how I did that, don't do that!" I had no idea that day would stick in my mind as much as it has.
What is your favorite thing about the fishing community? The closeness and family vibe the fishing industry carries. We all seem to be connected somehow.
What is the biggest misconception about the commercial fishing industry? That we don't care about the waterways, environment, or the sustainability of what we catch. It's our livelihood, and hopefully our children's as well. We want to keep it as healthy as possible.
What is your favorite seafood dish? Can you share the recipe? Particularly I love what's called a Red Rooster ... it's a cracker, steamed oyster, jalapeño, horseradish, and Texas Pete. Wow, it's so good.